Evaluating the Latest Evidence in ASCVD Risk Reduction: Experts Tell All
10:50 AM - 11:50 AM
Hall C, Level 1
Description
This clinically focused session will address many important questions regarding the management of elevated triglycerides with the goal of providing practical guidance to manage patients at high CV risk. The expert faculty will compare data on safety, tolerability, and the cardioprotective benefits of the various treatment strategies available.
Learning Objectives
Describe the causal association between triglycerides (TG), TG-rich lipoproteins (TRL), TRL remnants, and significant increased risk of major adverse cardiovascular events
Explain the role of omega-3 fatty acids, particularly icosapent ethyl, on reducing the risk of major adverse cardiovascular events in patients with hypertriglyceridemia
Screen, diagnose, and manage patients with hypertriglyceridemia who are at high risk of cardiovascular events based on professional society guidelines and recent large-scale randomized clinical trial evidence
---
Speakers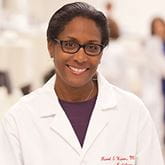 Karol E. Watson, MD, PhD, is a Professor of Medicine/Cardiology and a board-certified, fulltime cardiologist at the Geffen School of Medicine at UCLA. She holds the John C. Mazziotta Term Chair in Medicine and was honored to be named Cardiologist of ...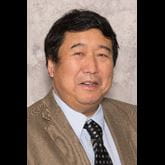 Dr. Nathan Wong is a cardiovascular epidemiologist, specialist in preventive cardiology, and Professor and Director, Heart Disease Prevention Program, Division of Cardiology at the University of California, Irvine, with joint appointments in epidemio...
---
Educational Partners
Commercial Supporters
Amarin Pharma Inc.