Opening the Door: Telling the Stories of Life, Death, and in Between
Description
Dr. Lamas will examine the thin border between life and death through real stories of patients whose lives were saved by modern medical technology. Her talk will also touch on the long-term consequence of survival faced by many coronavirus patients.
Learning Objectives
Consider the importance of storytelling in medicine
Discuss the outcomes other than survival that matter to patients and families
Learn about post-intensive care syndrome
---
Speakers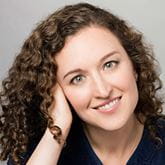 Daniela Lamas is a pulmonary and critical care doctor at the Brigham & Women's Hospital and faculty at Harvard Medical School. In her recent book, You Can Stop Humming Now: A Doctor's Stories of Life, Death and In Between, Lamas examines the thin bor...