Meeting Migraine Management Head-on: Novel Approaches to Acute and Preventive Therapy
1:05 PM - 2:05 PM
Hall B1, Exhibit Level
Description
In this activity, expert faculty will provide practical guidance on distinguishing migraine from other headache types and the work-up that is—and is not—required to reach an accurate diagnosis of migraine. Additionally, the faculty will discuss new and emerging acute and preventive migraine-specific treatments that allow for individualized care plans targeting each patient's unique needs. This session "Meeting Migraine Management Head-on: Novel Approaches to Acute and Preventive Therapy" (1 hour) is designed to satisfy state licensure requirements on pain management (includes NH).
Learning Objectives
Discuss the triage and work-up of patients with headache, including validated tools and guidelines that aid in diagnosing suspected migraine
Differentiate between episodic and chronic migraine and identify patients who are candidates for preventive migraine therapy
Demonstrate the use and limitations of traditional approaches to acute and preventive migraine management
Employ new migraine-specific agents for both treatment of acute attacks and prevention
Individualize migraine care plans to ensure that each patient's unique needs are addressed, ultimately improving symptoms and quality of life
---
Speakers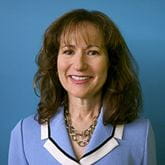 Pamela R. Kushner, MD, FAAFP, has had a private practice in Long Beach/Los Alamitos California for more than 20 years. Her practice specializes in preventive medical care for the entire patient. She is a Clinical Professor of Family Medicine at the U...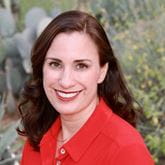 Dawn C. Buse Ph.D. is a member of the Board of Directors of the American Headache Society and a licensed psychologist who specializes in helping people live well with chronic diseases including migraine, other headache diseases, and chronic pain. She...
---
Educational Partners
Commercial Supporters
Biohaven Pharmaceuticals